As we reopen NewLife Kids in phases, we want to let you know what is happening & what we are doing to keep everyone safe. For the first few weeks, we will be having childcare for crawlers through completed pre-k--no small groups yet.
Precautions we are taking:
For the protection of everyone, we are asking you not to attend in person if you have been sick or think you may have been exposed to Covid-19. Even if you think symptoms may be related to allergies, please stay home for symptoms like runny nose, fever, cough, etc.
Temperature checks will be conducted for all kids and volunteers as they enter the childcare spaces.
Sanitizing stations are located in the lobby for your use.
We will be changing out toys in our rooms between services & they will be put away for cleaning for the following week.
We will be cleaning commonly used surfaces and spaces as frequently as possible.
Check-in will only be available at a manned station so that touchscreens are not used.
Throughout the summer, NewLife Kids will still be available each week online! We understand that not everyone is ready to come back yet.
We also need adults to help with our kids this summer. With many of our regular volunteers unable to serve right now, we have a need. If you are willing to serve families this summer, click on the button below.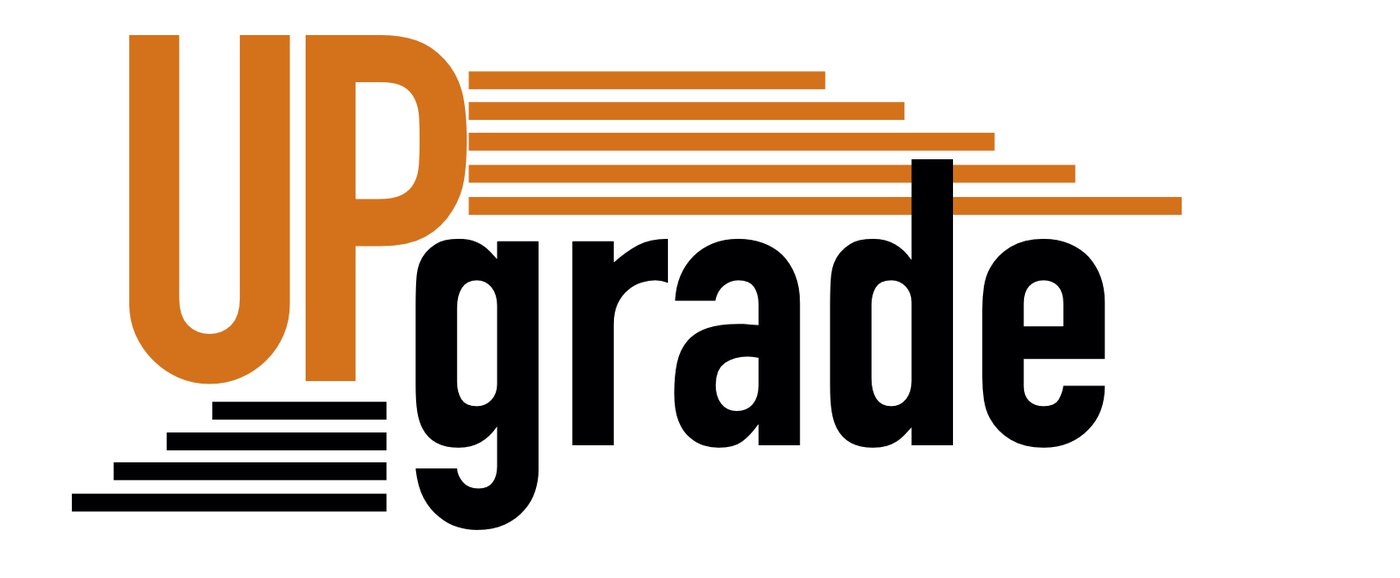 UPgrade Kids Experiences
Sunday, July 19: 6th Grade Cookout -- WELCOME TO STUDENT MINISTRY!
Saturday, July 25: Popsicle Party (1st-3rd grade)
Sunday, July 26: Preteen Hangout (4/5th grade)
Sunday, August 2: FAMILY EXPERIENCE on Sunday Morning
Saturday, August 8: Kindergarten Kickstart
Sunday, August 9: UPgrade Sunday (kids 2 years-5th grade will promote to their new age/grade)
Check out the events page for more details
Students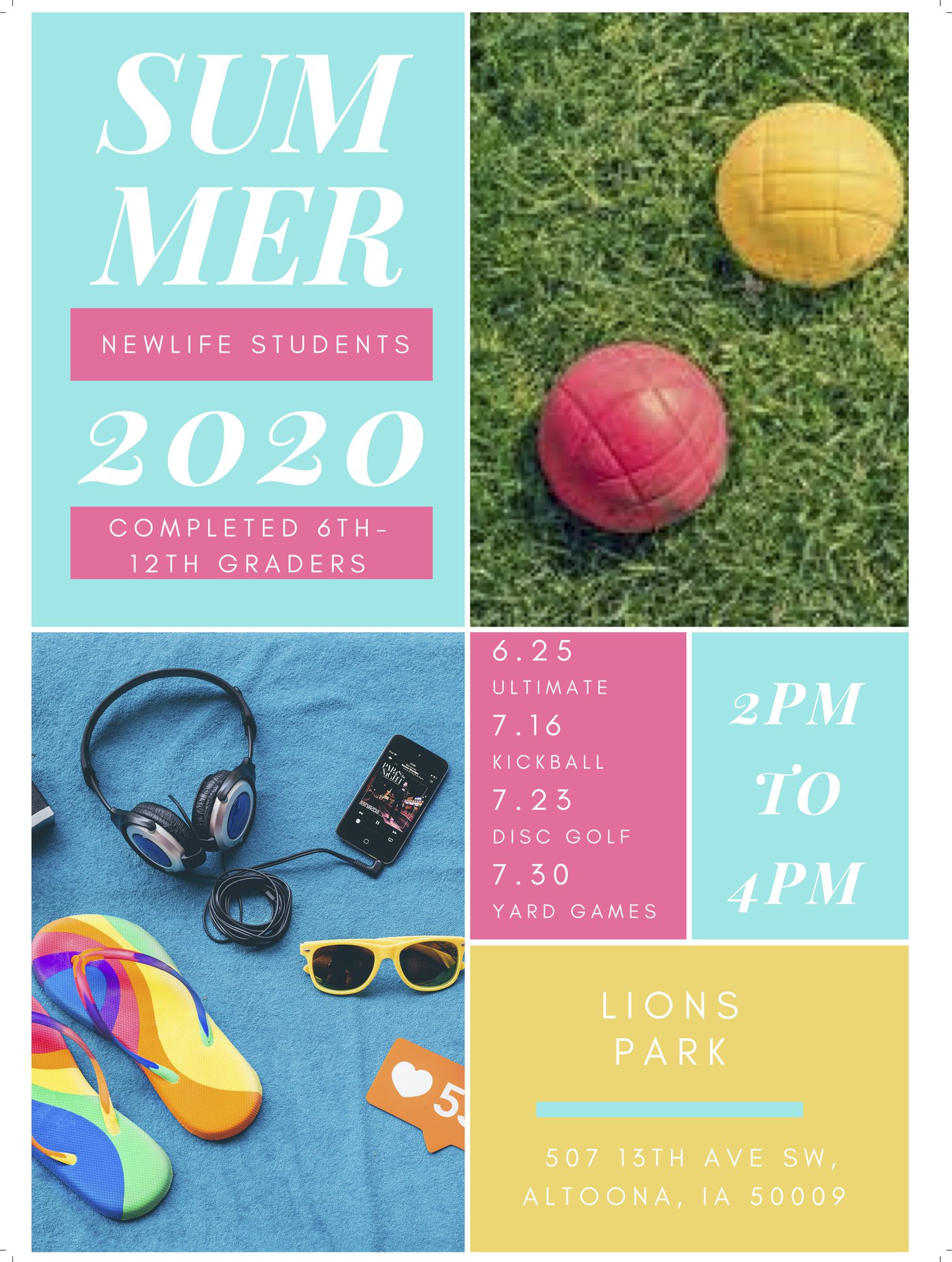 Summer Dates for Students (students who have completed 6th-12th grade)
Summer in the Park - Lions Park - Altoona
We are going to gather on select Thursdays from 2-4pm. We will take some time to look at God's Word and then goof off and play together.
June 25: Philippians 1 - Ultimate Frisbee or Disc Golf
July 16: Philippians 2 - Kickball
July 23: Philippians 3 - Disc Golf or Ultimate Frisbee
July 30: Philippians 4 - Yard games (corn hole, etc)
August 2: FAMILY EXPERIENCE on Sunday Morning
August 9: Regular student gatherings will return Sunday nights at 6:00pm